---
Our friend 
Alice Zaslavsky
 has a range of new vegetable based recipes that Lloyd has been trying out this spring with the produce from his Glowpear 
Café Planters
.
 Here's a super simple and yummy way to use up that excess basil from your Glowpear!
---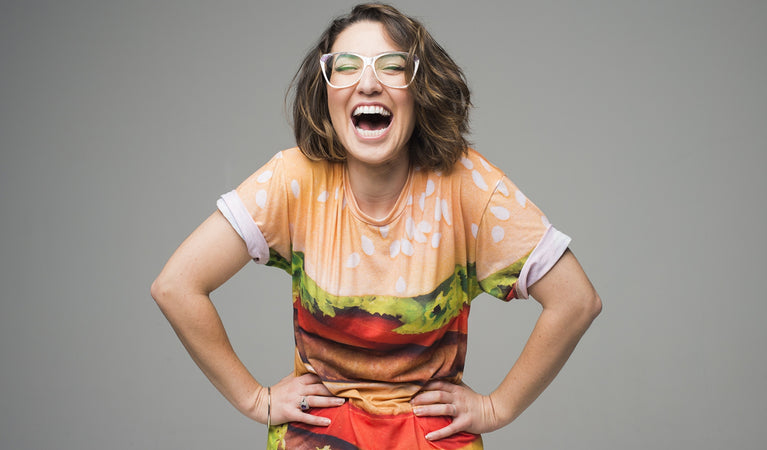 Following Masterchef, Alice Zaslavsky got vocal! Now she is a food literacy advocate; resident culinary correspondent for ABC News Breakfast; author of two books; 
and creator of a free digital toolbox helping teachers slip more serves of vegetables into the classroom
. We sat down with Alice to see what makes her tick.
---
Claudia Jovanovski is going places. The internationally recognised fitness personality manages a busy schedule of well-known brand engagements, along with running a lifestyle business. Claudia has a bunch of Glowpear 
Urban Gardens
 and 
Minis
 at home, where she grows a range of  fruits, veggies and herbs so she can prepare fresh salads, Sunday bruschetta, pesto, Mexican dishes, and curries.
---
Spring is in the air, as winter fades like a distant memory. Winter produce beckons, so I've come up with this perfect dish to use up the final remants of the crops from colder months.
---
As winter approaches, it'll be time to harvest some of those healthy greens from your veggie patch. Try making this awesome soup with your crop as Lloyd has done with produce from his 
Café Planters
.
---
Ash Newland is the founder of the Scrubba wash bag - dubbed as the world's smallest washing machine for travel and camping. He leads a small team in Melbourne, Australia, who have helped hundreds of thousands of people travel clean, light and free with the
Scrubba wash bag.
 A supporter of greening the urban environment for many years, Ash has Glowpears both at Scrubba HQ and in his own backyard.
---
Our friend Indira Naidoo has a range of terrific, fresh recipes that I've been trying out this summer. Grow mignonette and red oak lettuce in your Glowpear, and either cultivate or purchase your favorite type of garlic to mix with the rest of the ingredients for this yummy summer salad.
---
Don Applebee is 65 years old and has always been a keen gardener. Raised on a dairy farm with an agricultural secondary education Don had a green thumb from an early age. He
is presently working in the spare parts Industry for trucks and light commercial vehicles, so as you'd expect this guy is
pretty handy.  
---
I've been busy experimenting with microgreens from our friends at Farmwall, along with the produce from my Glowpear Café Planters. 
Check out this terrific salad mix that Farmwall suggests, something I've been tinkering with this spring:
---
Geert Hendrix and Serena Lee are not your typical farmers, yet they may be archetypes for agricultural professionals of the future. The pair devised the innovative start-up Farmwall, a small-scale indoor farm offering for restaurants and cafes that allows chefs to grow and harvest their own herbs and microgreens in a space the size of a bookcase.
---